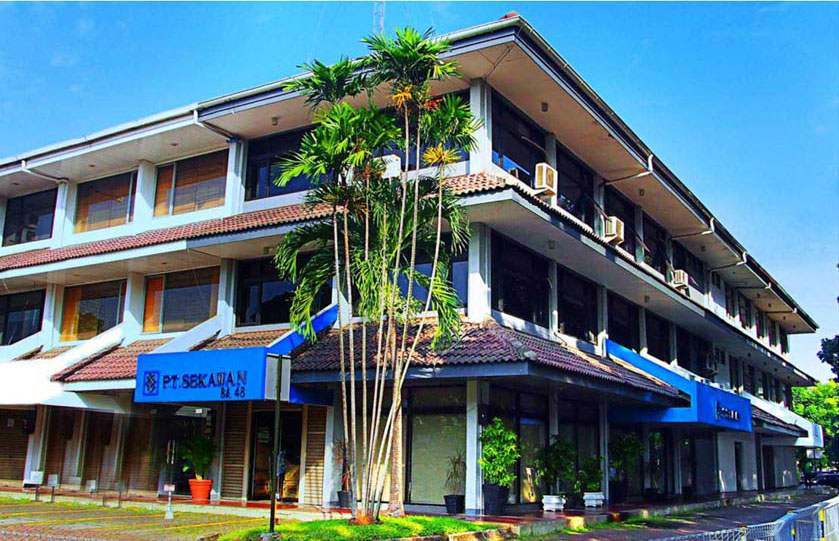 History PT Sekawan
Established in 1956, PT. SEKAWAN has more than 60 years of experience in importing supplying, servicing as well as acting as an agent for machineries parts, accessories, belting and testing instruments for textile machinery in Indonesia.
We are trusted name in industry an seek to build lasting partnership with suppliers and customers from all over the world. Our team is made up of experienced professionals equipped extensive product and market knowledge. The biggest name operating in the textile industry come to us for parts and service. We return their confidence with excellence in professional service and top of line products. A network of six well stocked branch office throughout Java keeps us informed of the latest developments in new factories, and companies who can benefit from our products and services.
Over the next decade Indonesia's vast potential will continue to attract foreign investment, and PT. SEKAWAN will be ready to meet and serve the latest development in Textile Industry.
From The Board of Director PT. SEKAWAN
The Fluctuations in the world's economy have not kept Indonesia's textile industry from performing at notable rate of growth, in particular during the past few years. The industry has displayed the competence grow in balance with order rapidly developing industrial sectors in the country. With a strong commitment to success and the ability to adjust itself to the rapid development of modern technology, PT. SEKAWAN has successfully passed more than 60 years of vast challenge s in the selling of machinery and spare parts for the Textile manufacturing industry.
In preparing itself to anticipate the bright future of textile industry in Indonesia, PT. SEKAWAN strives to develop greater cooperation with foreign manufacturers of machineries and equipment required by industry.
The company is currently represented by six branches located in Indonesia's major industrial centers, including Jakarta, Bandung, Pekalongan, Semarang, Solo and Surabaya. These branch offices are supported by professional staff with both local and highly educated foreign trained background in technology and marketing.
Due to increasing demand from our customers, our marketing activities are divided into products important for textile industry that enable us to provide in depth technical information and better service to our customers. In order to assist our customers to meet their urgent requirement, we also maintain sufficient stock of important parts in every branch's warehouse. Appropriate management of change and strategy formulation as well as the commitment of actuation by the company's highly motivated personnel underlies our confident steps forward toward the turn of the third millenium