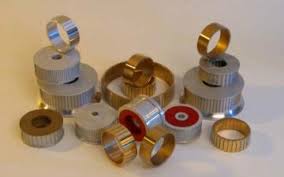 Combing Rollers
Pinned Combing Rollers & Rings
Available for a range of machines including:
Investa BD200, BD10
Rieter RU14, RU04, M1/1, M2/1
Ingolstadt RL10
HDB
Platt 883, 887
Savio
STEWARTS developed the pinned combing roller and rings more than 40 years ago and was well known as the manufacturer of pinned combing rollers for the original Platt machines.
The pin type combing roller is still widely used today and we manufacture for older generation machines, new machines and special applications.
Pinned combing rollers can be manufactured for all machine types and models in use today.
Available for any spinning specification and angle based on requesd can be manufactured.
SKU : SKU
Category : PINNED COMBING ROLLER
Datasheet : -
Inquiry
Tags :