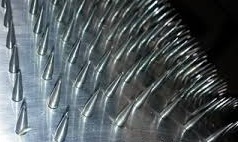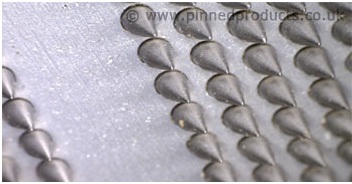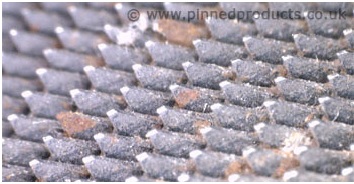 Stationary Carding Flats
Pinlocked ™ Stationary Carding Flats
The patented Stationary Carding Flat is the latest development from Stewart Pinned Products Ltd, bringing the well acknowledged benefits of using pins to the stationary carding sections of the card.
Incorporating STEWART'S PINLOCK™ system the pinned 'Fixed Flats' are a significant development and improvement in pinned technology.
Especially hardened carbon steel pins are also used which result in extended product life of the Stationary Fixed Carding Flats.
Stationary Fixed Carding Flats are available in a range of pin densities up to a maximum of 600 points per square inch.
STEWARTS Stationary Fixed Carding Flats are available for most carding machines and are a direct replacement for the outdated traditional wire flats.
The benefits of STEWARTS Stationary Fixed Carding Flats are as below :
Long Life
Excellent fibre penetration
Fibre friendly
Improves fibre alignment
Reduces SFC %
SKU : SKU
Category : PINNED CARDING FLATS
Datasheet : -
Inquiry
Tags :